About Elese Coit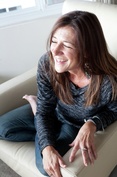 Expert in Human Potential
Elese Coit is CEO of
Sustainable Change Consulting Group
, a company that partners with organizations to help them unleash the FULL talents of people through powerful State of Mind Trainings.
Elese has had a 20-year career creating and nurturing successful people and teams that deliver. She has held top posts in Telecommunications, IT, Web and Media FTSE companies internationally including British Telecom and IMG group, plus the European Parliament. In her successful career in International Program Management she led strategic change initiatives, designed and delivered many complex business-critical programs (worth $1-40 million in contract value) as well as designing global bids and handling major client business relationships. She last headed the Program and Project Management Division for BT Americas. She is also a Board Member at the
Bay Area non-profit, The Center For Sustainable Change
.
As a certified MSP Program Manager and a Certified Master Coach, Elese combines hands-on technical and people management experience with the latest effective approaches in human capital management and development. A specialist in Human Potential, Elese is sought after as an author and speaker and can be found on her company website at
http://managmentconsultingbusiness.net
as well as on her personal website
http://elesecoit.com.

Master Transformative Coach, Author and Speaker
Elese has both business and private clients around the globe, and she speaks and facilitates through
a simple "inside/out" approach using principles that, when understood, unlock human potential and the ability to live fully and thrive. She is the author of "
101 New Pairs of Glasses, Essays on Perspective and Why Seeing Is Everything
" and her upcoming "Difference-Makers Handbook." Her blog and newsletter, "
Well Within
" are widely followed. Public talks and events are listed on elesecoit.com
homepage
.
Teacher
Elese has a particular passion for introducing the Inside-Out Paradigm for Transformative Change* into the coaching profession. When she is not teaching as permanent faculty at the world-class coaching training team at Michael Neill's
Supercoach Academy
, she often holds special trainings and advanced practice groups for coaches. Elese was a graduate lecturer at Westminster University, London for 3 years and holds a MA degree.
Her life mission is to assist
difference-makers to make an even bigger difference in the world.
Radio Show Host
Elese
hosted
the radio show
A New Way To Handle Absolutely Everything with over 250,000 listeners around the globe for three years
.
Archive shows are here
. The radio showcased a variety of topics, examining them from new angles that illuminate the keys to becoming a highly functioning, balanced and peaceful person no matter what the circumstances around you.
Elese is described as
"The consummate mix of business savvy and inner sherpa."
Media queries contact info
at
elesecoit
dot
com
Or
click here
* Principles-based approach: The
Three Principles
were first articulated by
Sydney Banks
---