THE CLASS: Well-Being and Peace of Mind. Once and for all.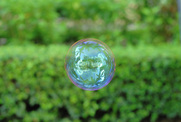 Ten weeks working with Elese

We all feel calm and peaceful at times. Other times, life is like a game of dodge ball - you're just out there, pinned against the wall, stuff being thrown at you

Some days you dodge well. Other days you get creamed.

so if that is life,
---
How can you feel good, even if nothing around you changes?

it's true that when dodge balls start coming we are quickly overwhelmed, stressed and lost

That can end.

Learn some simple principles you can apply to your uniquely individualized life -- and life will change for you. These principles will help you see some things from a new perspective. From the inside-out.

Which means it doesn't matter what happens outside you

life is no bowl of cherries - it doesn't have to be the pits.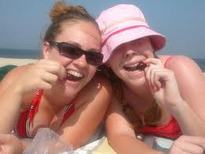 This class gives you the simple Fundamentals of Wellbeing and Peace of Mind so you know

Why things go sour

Take me.
I was right in the midst of some pretty bad stuff (big, gy-normous dodge balls coming my way!) when I saw that it was possible for me to actually be and feel OK despite what was going on.


before this learning, Peace of Mind lasted exactly 1.7 seconds
after leaving the meditation cushion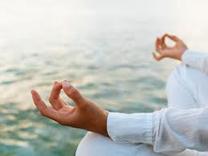 I also studied hard, worked really hard, and found staying balanced really, teeth-grindingly hard.

Self-improvement my way, was like a mission to excavate an Egyptian tomb with a toothpick. I made it hard

but it's simple - and I'll teach you. Simply

You are not damaged beyond repair no matter what issues, diagnosis or history you carry

---
Don't underestimate your ability to change
even things you have never been able to change before

Here are some of the results you are likely to see based on what I have seen:

- Emotional problems (that underlie addiction, abuse, etc.) subside *let me tell you how
- Your relationships improve
- You are resilient to stress
- You get clarity about decisions and choices (you'll notice these used to be hard, you wonder why)
- You lead more easily and create more collaboration with others
- You stop feeling like a 'fire-fighter' in your business and career
- You feel balanced; you notice people can't topple you so fast, and you bounce back if they do
- You feel less worry and more contentment
- You feel more authentically you, more insightful and wise
- Overall, you get a sense of your personal well-being
How does this work?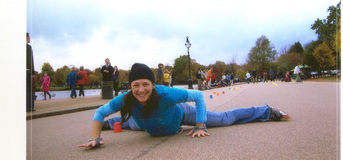 This program
doesn't stop the world from spinning on its axis and it won't stop the dodge balls that may still come your way.
But
you won't 'lose it' every time
they do.
You come back on BALANCE.
I can't wait to share it with you and watch your life change for all the good.
It is based on some core principles and good sense ideas that are practical, easy to understand and rooted in who you already are and the capacities that you already have.
It's a bit like learning the laws of mathematics...
(OK maybe that doesn't sound so fun, but bear with me)
once you learn to solve a problem using the principles of math, it doesn't matter what numbers you plug in. It's like a skill you have for life too. That's neat.
---
A rule says 'you must do it this way'
A principle says 'This works. And has through all remembered time.'
- Robert McKee
Here's what happens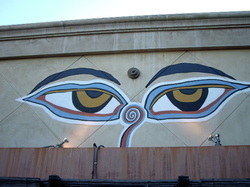 We will meet live each week and you bring all that stuff you call your life.

We will talk about that, reflect, let some new thinking arise

Then you'll begin to have some insights about the nature of your state of mind,
You find that you are a wise person.

You'll start getting over things and just feel good more of the time no matter what anyone else is doing.
---
"Throughout time, human beings have experienced insights that spontaneously and completely changed their behavior and their lives, bringing them happiness they previously had thought impossible.
When clarity and purity of thought are present, the answer you seek will present itself..." - Sydney Banks
My clients find they become more creative, confident, and well in themselves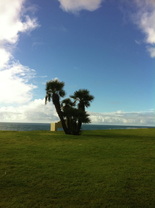 When you understand the principles underlying your state of mind you have insights into the nature and working of your own life.

You can plug in anything you need to resolve and know you'll have the answer

You become a brilliant problem-solver for yourself

My intention is that in the four months we spend together, you get exactly that.


---
Why Join?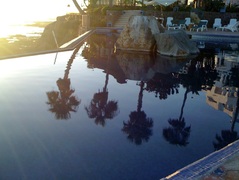 We are going to create a deeply quiet and nourishing reflection pool for you - a kind of Spa for the Mind! It shows you HOW to access wisdom.

We are going to notch down our zooming brains together, enough so that you can hear and see and realize what's going in you to create your own state of mind. This will help you more than you can imagine.

Think of it as going on vacation and coming back refreshed - every week! And beyond that, having that vacation stay with you, long after you are home.
---
To enroll
Write me to set up a time to talk and reserve your place

The Fundamentals of Wellbeing Teleclass

Four calendar months include:
10 live sessions over the phone with the group, lead personally by me
Audios, videos and written material as needed

Guest speakers as will surprise you

price $1,500
I'm sorry, currently all classes are full. Write me for the waiting list.

You will be able to join all calls by phone or via Skype. (You will need a PC headset with a microphone for Skype)
All classes are live and held with me in person over the phone.
Some calls will require you to be connected to the internet.


---
Write me. I'll call you.

Other Programs